INTERNATIONAL PAYROLL OUTSOURCING COMPANIES.
Companies that have employees in more than one country , face a unique set of payroll challenges. International payroll processing automates the trickiest parts of the multinational payroll processes , like helping employees comply with their country- specified wage and hour rules.
International payroll provider , provides expert knowledge and high quality international payroll service across the globe to support your company and co- ordinate your entire payroll operations worldwide.
Overseeing multiply payroll suppliers in multiple languages , combined with the complexities of different legislations in each country, can make co – ordinate international payroll difficult or even unmanageable . Give peace of mind to both your payroll management team and your international employees . By using international payroll service , you will enjoy the confidence that your payroll is legally compliant and running efficiently in each country.
What is international payroll outsourcing?❓❓❓❓❓❓❓❓❓
International payroll outsourcing means that a third party company takes over payroll processing for your company, including administrative functions such as tax reporting, calculating voluntary benefits , and managing employees enquiries.
Now – a – days almost every business are looking to take advantage of international market and work forces.International payroll services provide help business by processing payroll for workers located in other countries. You can use these service and can be assured that your company complies with local tax and hiring laws . Many of them also provide , or connect companies with professional employment organizations for hiring, onboarding and manage foreign employees onsite. Payroll practices vary significantly from country to country , and regulations also are constantly changing . With all these moving parts keeping in mind can become a full time job in itself , but a global payroll provider help you avoid these headache , costs and time associate with expanding internationally.
Here we are analyzing the popular international services and chose the top based on pricing , HR tools, reporting, payment feature, and ease of use. If you need international payroll support , consider our recommendation for best payroll services. With more and more people are working from home , the concept of hiring internationally has really taken-off. But it is not without complications. One of the main challenges of hiring overseas workers and operating across multiple countries is keeping up with the intricacies of global payroll.
Why consider outsourcing international payroll? 📉📊📈
Generally speaking , the payroll process is much more complicated than general people know . In fact producing payroll correctly in every pay period can be a minor miracle. But beyond the average complexity of processing payroll accurately , compliantly and on time , navigating international payroll is fraught with unique challenge. Working with employees in multiple countries require ongoing HR support for managing and resolving issues that come up in a typical pay period , let alone where there is a major technical problem or change in the law. And you 'll need to support multiple time zone (possible upto full 24 hours period), languages , regulations and customs where ever global payroll is processed.
Flexible payment options, on- time error free payroll. Worldwide payroll experts who understand the complexities of delivering payroll solution in multiple locations, languages and currencies. You will be confident that your payroll are being run by a team dedicate to provide you with the most efficient service , and taking the hassle out of having employees abroad.
A dedicated payroll service include :
1) Dedicated point of contracts.
2) payroll processing.
3) payslip distribution.
4) Assisting in payroll audit.
5) Country specific reporting.
6) Direct payment to employees.
7) Data processing.
8) Personel and document production.
9) Annual declaration.
10) Tax and social security reporting.
How to outsource payroll?
There is no singular solution for how to outsource payroll . Your needs might look different in different regions- and that's okay. You can customize a solution that adapts to your needs and budget now, as well as in the future. Here 's how to get started?
Understand your motivation and requirements.
The first step in outsourcing payroll is nailing down the "Where, what and why" that are driving your decision.
🔴 Where do you need outsourced payroll services? (Which countries or regions ?)
🔴 What payroll services do you need in those countries? Will you pick and choose? Or would you like a partner to take over the full operation?
🔴 Why are looking to outsource these service? Drivers for figuring out how to outsource payroll often include improving efficiencies and saving money. Some business also need regional expertise to fill knowledge gaps or to handle financial transactions.
2) Consider your long term strategy.
As you define your requirements , don't forget to consider how your payroll needs may evolve as your business grows.
Does the business have it's eye on further expansion? If so, make sure your payroll partners can support these locales. Will you need more comprehensive coverage – such as HR support- in some countries down the line ? If so, you should ensure your partner offers a board range of services.
3) Choose a budget.
It is important to understand what investment level you are able afford before researching providers and requesting proposals. You might yourself with some sticker shock – temper it with some healthy dose of reality Consider the cost of processing payroll in house ( including adding staff with required expertise ) compared to the cost of outsourcing some (or all ) of these role.
4) Research providers.
Your search for a provider will turn up a large number of contenders. Some will be large companies , household name of international payroll , who offers deep even complex networks of products and services and vast country coverage. Others may offer deep local expertise in particular region or countries. Expand your research and narrow your list to those providers who not only cover the countries that you do business , now and in future , but also offers local expertise and a strong operating presence where you need it most.
It's also worth researching each provider 's implementation success rate.
Global payroll implementation is extremely complex and requires comprehensive expertise to deliver on time and on budget. Before you add a provider to your shortlist ; make sure you :
🔵Understand their implementation process: detail to ensure consistency and thoroughness.
🔴 Request client referrals to verify implementation success.
You will also want to verify if providers have the unique capabilities you want and need , such as ;
🟡 Shadow payroll.
🟢 Tax filing.
🟠 Money movement services.
5) Request proposals.
Once you've gathered some solid prospects , it's time to start taking a closer look at each – this means a request for proposals (RFP), In this step , you solicit a plan and pricing from each provider on the table.
A successful RFP starts with some internal project planning to determine what resources you have and what you will need from the potential vendor. You should also include an outline of your payroll requirements. At this stage in the process you are not asking for a generalized list of services – you are assessing each provider 's ability to meet your specific needs.
There isn't a magic number for how many proposals you should request – but you should narrow the field down to your best options . Consider focusing on your top three choices.
Creating an RFP can be a tedious process Keep in mind , though , that the quality of your proposal is dependent on the quality of information you provide in your RFP.
6) Decide on the details.
Once you've evaluated the proposals and selected a vendor that will be able to meet your criteria, it's time to hammer out the details . Pore over the contract. Make sure the responsibilities for both partiies are crystal clear and the pricing jives with what was quoted in the proposal.
Then it's time to sign on the dotted line , rally the troops and launch your project to transition to outsourced payroll.
What can you expect from international payroll provider ?
A single , centrally managed payroll system that offers a fluid and consistent service to every employee, where ever they are.
Services delivered directly by whenever possible.
Access to the lowest exchange rates on the market to make sure you always get the best deal possible.
Foreign exchange solution that reduces costs , improves compliance and increases assurance of payment delivery.
Centralised contracts , reporting data flow and vendor management as option.
Global HR data management and data tracking where needed.
A full-suite international payroll processing system containing a cloud – based multilingual and multi-currency system for employer and employees.
International payroll service can be accessed anytime, anywhere , – allowing you to have complete visibility of payroll data for all employees , no matter where in the world they're based.
A good global payroll provider operates in every market across the globe, managing the entire payroll process to reduce the burden of the company . So whether you're just starting out your global expansion journey or are already operating across multiple jurisdictions , global payroll service can help.
How much does it cost to outsource payroll ?💲💲💲💲💲💲💲💲💲💲💲
The cost to outsources payroll varies by contract . Vendor pricing and scope of services are two of the biggest factors that affect pricing -with most contracts working out to some where between $100 – $200 per employee annually.
Each provider structures pricing a little differently, so let's look some of line item that you might find.
Fees by payroll frequency
The most common fee structure is assessed based on your payroll frequency. If you run payroll every week, the vendor will assess fees every week . For this model your weekly fees might be $1.50 to $3.00 per employee.Plus base fee from $ 25 to $ 40.This fees will be billed weekly per frequency contract.
Per Employee Per Month:
The "per employee per month " model is a simplified version of payroll frequency model. instead of charging of per employee , fees are given on monthly basis depending on avarage number of employees , result in marginal cost saving for clients.
Fixed Rate:
While many companies prefer to work with fixed rate fees because they provide the greatest amount of control for budgeting, these arrangements typically come with simplistic service packages and are less common with more comprehensive vendor contracts.
Find Right Partner For International payroll Outsourcing.✔✔✔✔
Outsourcing multinational payroll can present great opportunities for companies who realize the strategic importance and prioritize efficiency , local expertise and business intelligence. The key is finding the right international payroll outsourcing partner to help you to reach your strategic initiatives.
BEST PAYROLL SERVICES :👍👍
Papaya Global (Best Overall): Optimal for business that plan to expand their global workforce.
ADP : Ideal for companies with 1000+ employees or those already using ADP solution .
Rippling : Small business that hire and pay international contractors.
Cloud pay: Mid to large business that have a global workforce.
Globalization partners : Business looking for international compliance support and protection of digital asserts.
SAP Success Factors : SAP customers looking to grow their global workforce.
How We Evaluated the Best International Payroll Services :
Starting our research by comparing reputable International payroll services . we evaluate their feature based on criteria such as transparency in pricing, PEO services, HR support, customer support, and payment options. After exploring their offer thoroughly, we scored and ranked the services to narrow the list six best international payroll services.
SGC SERVICES Private Limited
SGC service is a payroll service provider who belives that an employee is the centre of every company. That's why their payroll management is designed to take care of all employees related functions while keeping human intervention out of it. It has two perspective – one is employer perspective and other one is employee perspective .SGC uses the unique blend of 3 p s, to achieve this – people , platform and professionalism. Outsourcing of payroll process allows companies to avail the above mentioned with a reasonable monthly cost.
HRONECloud
HROne helps foreign companies to help in hiring, onboarding, payroll , benefits , taxes and compliance in China. With or without a local company. The primary company policies that are considered while processing payroll include Time and attendance policy, employee pay policy, leave and benefit policy etc. HROne is very few non state owned but fully licenced enterprises service company in China. Their bi – lingual team serves their client with high level quality , compliant method , efficient local execution , tailor made services and cost effective results. HROne is specialized in providing services to small and medium sized foreign companies who want to do business in China.
Papaya Global
Papaya Global : scored the highest overall since it provides payroll and PEO services in over 140 countries. It supports all types of workers including contract workers, paying them in their local currency with payslip in their language. This international payroll service is associate with numerous partners that can help employers provide benefits to foreign employers.
Best Overall International Payroll Service for Business
PRICING 5,00 OUT OF 5
HR TOOLS 5,00 OUT OF 5
POPULARITY 2.50 OUT OF 5
REPORTING 5,00 OUT OF 5
PAYMENT FEATURE 4,50 OUT OF 5
EASE OF USE 4,00 OUT OF 5
PAPAYA GLOBAL
PROS
Intuitive platform.
Transparent pricing.
Responsive local support.
consolidated payroll reports.
CONS :
No free trials.
No 24/7 support.
No check mailing support
ADP
https://www.googleadservices.com/pagead/aclk?sa=L&ai=DChcSEwi2yqapqYPzAhWZJCsKHZqZDhYYABAAGgJzZg&ae=2&ohost=www.google.com&cid=CAESQeD2aSmECnXSLwypWvV0ccG9LozDuMWXJodveRfvN4vQJIZ63fbCU2wOJmvRNLMLNIAlXn95iZd_qREK3ZLvI4qY&sig=AOD64_0ZAah-Z4zfXHiX3Hcj461ZK2P2LQ&q&nis=1&adurl&ved=2ahUKEwj0-ZypqYPzAhUfIbcAHboKCzAQ0Qx6BAgCEAE
Best for companies With 1000+ Employees and Already using ADP Solutions.
OVERALL SCORE 4.29 OUT OF 5
PRICING 2.50 OUT OF 5
HR TOOLS 5.00 OUT OF 5
POPULARITY 3.75 OUT OF 5
REPORTING 5.00 OUT OF 5
PAYMENT FEATURE 4,50 OUT OF 5
EASE OF USE 4.88 OUT OF 5
ADP
PROS
Automated compliant payroll.
Advance reporting and management features.
Local HR support available.
Integrates with popular business solutions.
CONS :
Not suitable for small companies less than 50.
Advanced features and services cost more.
Rippling
Ideal for small business with international contractors.
OVERALL SCORE 3.75 OUT OF 5
PRICING 0.5 OUT OF 5
HR POPULARITY 5.00 OUT OF 5
REPORTING 5.00 OUT OF 5
PAYMENT FEATURE 4.50 OUT OF 5
EASE OF USE 3.75 OUT OF 5
RIPPLING RATE
PROS
Integrates with over 400 business apps.
Onboarding and document management.
Supports small business,
CONS
No in country payroll compliance experts.
No 24/7 telephone support.
Cloud Pay
Ideal for Mid – sized to Large Business With a Global Workforce.
OVER ALL SCORE 3.65 OUT OF 5
HR TOOLS 4.50 OUT OF 5
POPULARITY 2.50 OUT OF 5
REPORTING 5.00 OUT OF 5
PAYMENT FEATURE 4.50 OUT OF 5
EASE OF USE 5.00 OUT OF 5
CLOUD PAY
PROS :
Manages payroll and updates employee tax information.
Automated data validation framework to reduce error.
Complite payroll runs in line with local and country specific.requirements.
CONS
Unresponsive customer service
No live phone support.
Globalization Partners
Best for Business Looking for International Compliance Support and Protection of Digital Assets.
OVERALL SCORE 3.60 OUT OF 5
PRICING 0.00 OUT OF 5
HR TOOLS 5.00 OUT OF 5
POPULARITY 0.00 OUT OF 5
REPORTING 5.00 OUT OF 5
PAYMENT FEATURE 4.50 OUT OF 5
EASE OF USE 4.88 OUT OF 5
GLOBALIZATION PARTNERS RATE
PROS:
Full compliance and local tax support.
Processes payroll in 187 countries.
PEO and EoR service available.
GDPR- compliant.
CONS :
Complex pricing structure.
Advance support service cost more.
Required two months advance payroll deposit.
SAP
SuccessFactors
Ideal for SAP Customers Looking to Grow Their Global Workforce.
https://www.googleadservices.com/pagead/aclk?sa=L&ai=DChcSEwiU5OC4q4PzAhXNMCsKHblgCI4YABACGgJzZg&ohost=www.google.com&cid=CAESQeD2-HcRGLJSXCypQJ3PzJ83xsbVhf9W9lkfNe3torq9OrvNwyKKNJO0BdhLy4eZlGHQjnb_XcY4bgQElGR2A4qj&sig=AOD64_2oLS4txSRfOaEL4YXxQSJuVIquLA&q&nis=1&adurl&ved=2ahUKEwiPpdm4q4PzAhVvFbcAHQ0LD6gQ0Qx6BAgDEAE
OVERALL SCORE 4.29 OUT OF 5
PRICING 2.50 OUT OF 5
HR TOOLS 5.00 OUT OF 5
POPULARITY 3.75 OUT OF 5
REPORTING 5.00 OUT OF 5
PAYMENT FEATURE 4,50 OUT OF 5
EASE OF USE 4.88 OUT OF 5
SAP RATING
PROS :
SAP Integration.
Localization support in 45 countries.
Centralized global core HR platform.
work visa and permit management.
CONS :
Limited PEO services.
Training and IT support may be required for sucessful implementation.
International payroll service can help businesses that are expanding their global workforce . They also help keep companies out of legal trouble by ensuring that local tax and employment laws are followed. If needed they also provide PEO and outsourced HR service locally.
MORE INTERNATIONAL PAYROLL SERVICE PROVIDER.
Gusto
https://www.google.com/search?q=GUSTO+payroll&rlz=1C1RLNS_enIN932IN932&sxsrf=AOaemvKlqSnIQr0o5yuuVAQ3wOQpj1S0zw:1631790076198&tbm=isch&source=iu&ictx=1&fir=-3SIHIisQOS6IM%252CoDsontNLQ44ZYM%252C%252Fm%252F012npkpv&vet=1&usg=AI4_-kR4CRP0vjUZ9x5GA2zDh5auO4PgyA&sa=X&ved=2ahUKEwi4rtveq4PzAhVxmuYKHSANCYEQ_B16BAhVEAI#imgrc=-3SIHIisQOS6IM
Gusto is a cloud based payroll application that is best suited for small and mid sized businesses. Gusto is also a good solution for accounting firms that offer payroll to clients. Gusto can be accessed from any type of device including desktop. Gusto supports unlimited number of payrolls , and can handle flexible payment schedules , multiple pay schedules , multiple pay rates , as well as garnishments, reimbursements and unlimited bonus and off- cycle payroll. Gusto offers completely automated payroll capability, with user able to set payroll to run automatically for any or all pay periods. Gusto also offers optional HR tools, time tracking capability, employee onboarding , and a benefits option . In addition , gusto also integrates with numerous third party applications. One of Gusto's best feature is this paperless onboarding process. Which is completed by the employee, allowing them to enter personal and contract information as well as direct deposit details. Truly designed for small businesses , gusto offers three plans ; core , complete , concierge.
Zenefits payroll
https://www.googleadservices.com/pagead/aclk?sa=L&ai=DChcSEwjNhfqFroPzAhU7mWYCHQ-lA4QYABADGgJzbQ&ae=2&ohost=www.google.com&cid=CAESQeD2hvtwYu01E_oK9axpSAJYvk9ne0fNpuRVOlpQGRHNPfuKs_Uw8ST6GSHrEYDescQrVsj21C10D4ndxvIWfeuY&sig=AOD64_2n26YsTzu_r8ZQLg2macgwHjCQXA&q&nis=1&adurl&ved=2ahUKEwiO5vKFroPzAhUkgtgFHdASCasQ0Qx6BAgEEAE
Zenefits payroll operates on a multi- currency, multi – territory and multi – jurisdictional basis. Employer services – global payroll worldwide. A professional and dedicated team operating in every major market across the globe , with a knack for helping business thrive and expand. they offer payroll and professional employer organization (PEO) services to business of all sizes in a growing number of over 100 countries and counting.
Ramco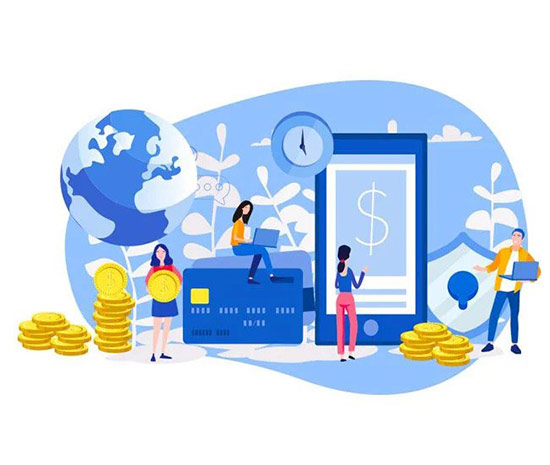 https://www.googleadservices.com/pagead/aclk?sa=L&ai=DChcSEwjimpGKr4PzAhVzlUsFHW9GBlcYABADGgJzZg&ae=2&ohost=www.google.com&cid=CAESQeD2zCiXjQ8asHiEVJbuLlvzRSz9HzrSXuAvL5QgppUp6g-u5x46-7IXp6ORMbPmJrvdRe7HZxdRadQqDwNwxyEq&sig=AOD64_1JiVheDkTIM-lg0015ra7-9yWCPA&q&nis=1&adurl&ved=2ahUKEwj6sYmKr4PzAhXX4HMBHcdjCL8Q0Qx6BAgDEAE
At Ramco , they are simplifying HR strategy by automating traditional HR transactions and driving business benefits across functions. With their HR and payroll management software , you can focus on your people and not spend time navigating around systems or worry about future changes . Time to re- define employee experience by on boarding ramco global cloud payroll with time and attendance and HR on one platform across the globe.
PAYCHEX
PAYCHEX is a robust cloud hosted payroll service provider that manages payroll processing and tax obligations , and provides a host of other HR related services. Paychex has 191 integrations with banks , employees retirement plans , and of course tons of the popular software applications associated with payroll. Paychex is a complete payroll and HR solution designed for larger companies . Pricing is customized based on your needs.
https://www.googleadservices.com/pagead/aclk?sa=L&ai=DChcSEwjZhZTUr4PzAhWNMysKHQzPDuUYABACGgJzZg&ae=2&ohost=www.google.com&cid=CAESQeD2D9DYhVvrfHObhCUBrprRijkyj_ixq_8DGONerdFtlD1EBNNEp1Vb4Il7LJUDALKhUsof7hdLyPmhUmwxnEx6&sig=AOD64_0yEu54zO_k1yAHuVKciS-21TwhKA&q&nis=1&adurl&ved=2ahUKEwjY6ovUr4PzAhU27XMBHb3wAb8Q0Qx6BAgCEAE
MYND
Mynd solution is a organization that works in the tech driven domain where in it offers an all encompasssing and comprehensive platform of service to cater to your complete finance and HR outsourcing needs through their expert driven solutions. At MYND , thr HR outsourcesing services have provision of products automated as a combination based on human intelligence and artificial intelligence products to offer tailor- made solution that cater to the unique needs of every client, irrespective of the size or stage they are in.
When a client opt for MYND HR outsourcing services, they take care of their complete employee administration including payroll, benefits , compliance, and taxes. So that they can focus on growing their business exponentially.
https://www.googleadservices.com/pagead/aclk?sa=L&ai=DChcSEwiarIOrr4PzAhXZCSsKHTvND4kYABADGgJzZg&ae=2&ohost=www.google.com&cid=CAESQeD2u3yYkjnPlvJu3MLlg1XT0bRGUOZNVYeVi8VxmpH36u_A3kRRnh-lU0JummvbwvuunYqhip9aeQsrHloYKly4&sig=AOD64_0v8dcxPTOB8FNUgKS28NC9VJoPNg&q&nis=1&adurl&ved=2ahUKEwjsqvuqr4PzAhWb4XMBHYJoDngQ0Qx6BAgDEAE
FAQ about international payroll outsourcing :❓❓
What to do ?
International payroll outsourcing companies , who have employees outside their home country with market related and legal advice and service which enables them to expand or better manage their international workforce.
2) What sort of people use the service?
HR professional as you expect but also Regional Director and line managers who to have an independent source of information.
3) How does the company get the information about contries all over the world ?
Payroll providers should have a network of HR , PAYROLL AND BENEFITS PROFESSIONALS as well as legal advisors.
4) What should be the charge ?
Payroll providers should give firm quote before doing any work.
5 ) Does payroll provider offer several language?
It should be checked that payroll provider using multiple language facility or not. Local language and payslip in local language provide more transparency among workers.
THANKS FOR READING.
Rupa Banerjee – Payroll Editor.
Email – rupabanerjee70@gmail.com.